Posted by SnoBlox-Snojax on Apr 19th 2023
Living in regions that get significant snowfall can be difficult for homeowners, as the accumulation of heavy wet snow on roofs can result in damage from sliding snow and ice. Installing roof snow guards is an essential way to maintain structural integrity and avoid costly repairs.

Are you deliberating on whether or not to invest in a roof snow guard system? If so, this guide can assist you with making an informed decision by offering comprehensive information on the various types of protection available and their associated advantages.

By doing this, it'll be significantly easier for you to decide which roof snow guard option best meets your home's needs.

What Are The Different Types Of Snow Guards?
Snow guards otherwise referred to as snow retention systems, are an important addition to any home to protect against the incredibly destructive power of heavy snowfall.

Despite what you might believe, roof snow guards come in many different designs and materials so that you can select the best choice for your home's needs without sacrificing your preferences.

Some of the common types include pad style guards, made of stainless steel or polycarbonate, Bar/rail style systems, and seam mounting snow guards.
Pad style snow guards are the most common version and also the most economical. Typically they will be mounted in multiple staggered rows, spaced evenly up the slope. They can be attached with either adhesives or screws depending on the situation. Bar or rail style products can be mounted with non-penetrating seam clamps or with screws. Bar systems are very popular with architects and design professionals as they provide for a visually appealing finished installation. Seam mounted snow guards are typically used for special circumstances where pad style and bar style guards are not applicable. SnoCleat, for instance, has an adjustable pitch face that allows for custom face angles in converging valleys. This is the only snow guard in the industry with an adjustable pitch face.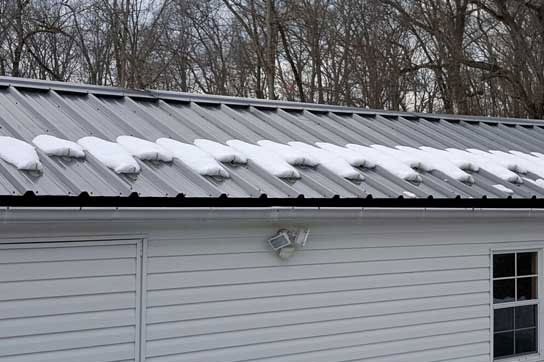 There are also various attachment brackets for nearly all roofing types. Each type offers unique advantages that can help protect your home against damage caused by heavy accumulations of wet snow or ice buildup on your roof.
The Benefits of Investing in Quality Roof Snow Guards
As a homeowner living in an environment with heavy snowfall, you must take the necessary steps to safeguard your home against any damage caused by snow. Investing in quality roof snow guards offers a variety of essential benefits for homeowners living in areas with heavy snowfall.

Firstly, roof snow guards are a preventative measure for structural damage to your roof and home. Heavy accumulations of wet snow can lead to costly repairs due to the additional weight on your roof, but installing snow guards can help evenly load the roof structure to prevent truss damage.

Secondly, roof snow guards can help prevent ice damming during cold winter months. Ice dams form when melted snow re-freezes, creating a barrier on your roof's edge. This can lead to significant water damage as the melting ice cannot drain off your roof. By holding the snow and ice in evenly spaced rows up the roof, it won't accumulate near the eave and contribute to the risk of ice damming.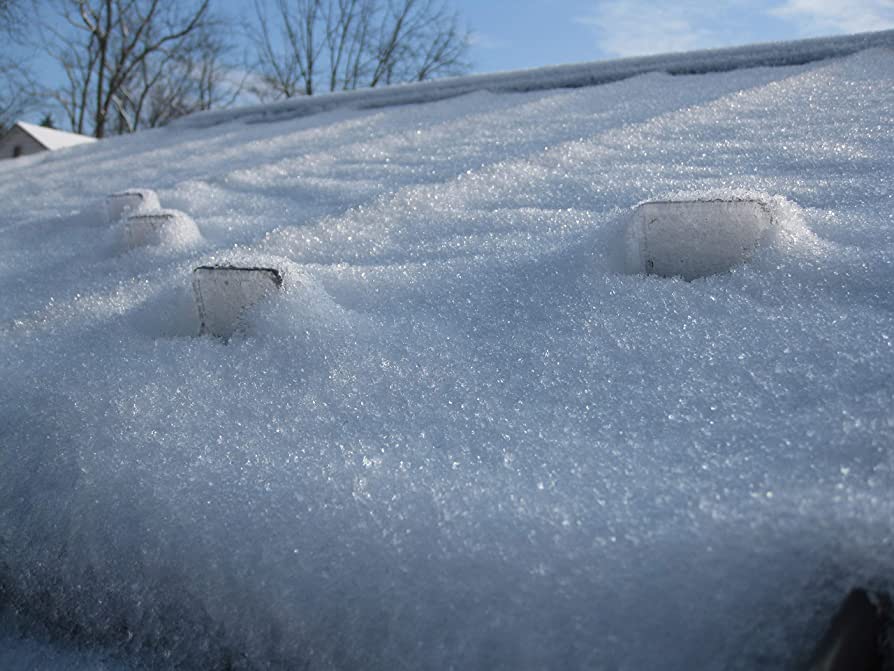 Thirdly, snow guards can help protect surrounding landscaping, shrubbery, and other vegetation from the effects of heavy snowfall. The additional weight can cause significant damage to plants and flowers, but installing snow guards can help keep them safe. Gutters, vent pipes, chimney stacks, and HVAC units are the most common items that experience severe damages due to sliding snow and ice.

Fourthly, quality snow guard systems can help reduce the risk of injury or liability to pedestrians and vehicles on the ground. Heavy snow accumulations are slippery and can easily cause someone to slip and fall. Installing quality roof snow guards can help reduce this risk by holding the snow and ice in place on the roof until it can safely melt off into the gutters during the day.

Get the Most Out of Your Roof Protection: Installing Snow Guards
When it comes to installing roof snow guards, always consult with the manufacturer to identify the best product for your application. Snow guards are easily installed by homeowners, contractors, and roofing professionals.

The most common reason for system failure is insufficient layout. This can be easily avoided by consulting with the snow guard manufacturer. As there are no standard layouts for snow guards, each project should be analyzed to determine the appropriate product and best layout with regards to row spacing and stagger.

Wrap-Up On The Benefits Of Installing Roof Snow Guards
The benefits of investing in quality roof snow guards are clear. They can help protect your home and surrounding vegetation from the effects of heavy wet snow and reduce the risk of injury or liability to any pedestrians on the ground.

Additionally, installing quality snow guard systems helps maintain the structural integrity of your roof for many years to come. For these reasons and more, it's important that homeowners obtain a custom layout based on their project's dimensions, roofing type, and geographical location.