Posted by Derek Gamble - SnoBlox-Snojax Specialist on Nov 17th 2023
IceStoppers are optional devices that help prevent low lying snow and ice from sliding under a bar system and potentially avalanching off of rooftops. They are used in conjunction with our SnoBar and ColorBar snow retention systems. IceStoppers should be mounted so that they are perpendicular to the panel flat, creating a strong, sturdy barrier. Some of our competitors offer Ice Stops that mount diagonally, often causing snow and Ice to ramp over the bar, defeating the purpose of these systems. IceStoppers can be installed at the same time as a bar system or can be retrofitted after an installation.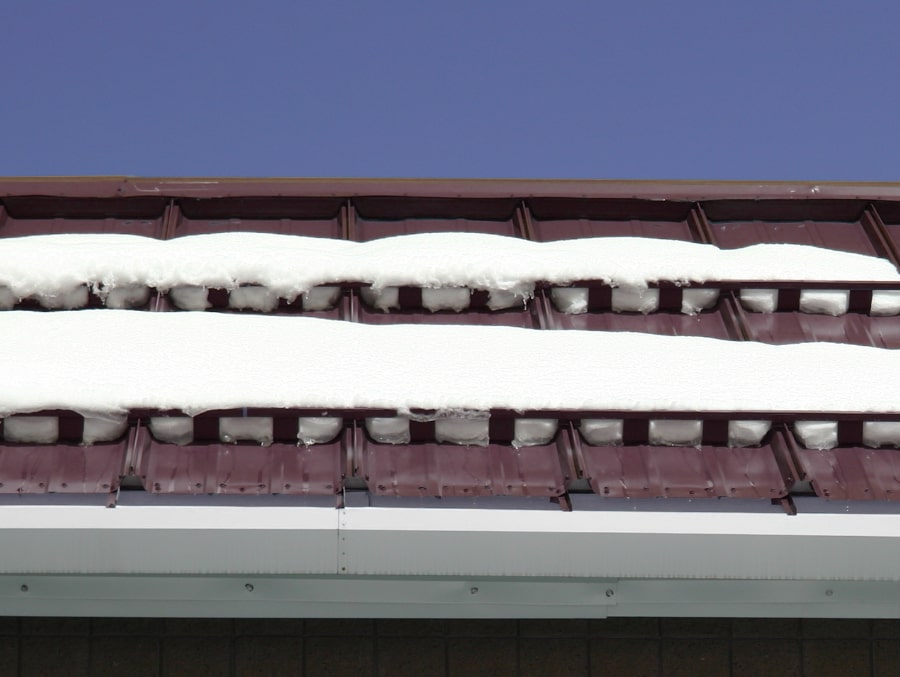 While IceStoppers are optional, we highly recommend adding IceStoppers to your project in these situations:
Above parking lots and pedestrian walkways:
Using IceStoppers helps to avoid damage to property, such as cars and expensive landscaping, and potential injury to pedestrians walking under these areas. Liability claims against you or your business can result in large payouts and/or lengthy and expensive litigation.
On metal, membrane, synthetic slate/shake roofs:
These types of roofing typically have less friction to hold snow and ice in place.
Standing seam metal roofs with tall seam heights:
These smooth panels may allow snow packs and/or ice to slide under cross members of a bar system.
In lower snow load areas, or where icing is common:
Areas that have frequent freeze-thaw cycles call for IceStoppers.
On roofs that experience shading:
Shading, when combined with potential heat loss through roofing, can cause ice build up
How Many IceStoppers are Typically Quoted?
SnoBlox-Snojax recommends:
One IceStopper per panel when the seam spacing is less than 18"
Two IceStoppers per panel when the seam spacing is between 18"-24"
Three IceStoppers per panel when the seam spacing is between 25"-42"
IceStopper Sizing
IceStoppers are designed to mechanically fasten into the back of a bar system with 2 tek screws and with the foot resting on the panel flat. This drastically limits snow and ice sliding under the bar. The size needed is determined by the roof panel's seam or rib height. IceStoppers come in several sizes from the manufacturer and can be trimmed in the field for a more custom fit, when needed.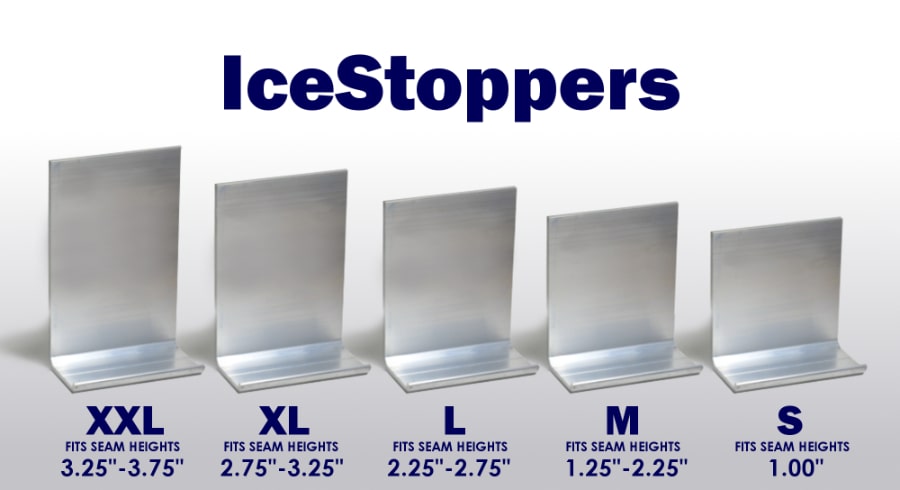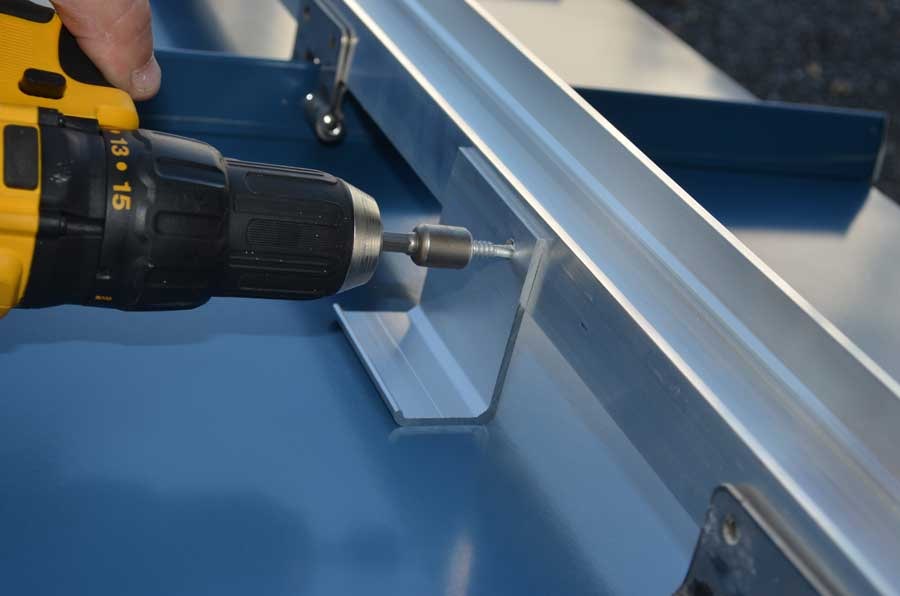 IceStopper Color
Our IceStoppers come standard in a mill aluminum finish. When ordered at the same time as your system, these can be powder coated along with your SnoBar/ColorBar system in order to match your roof. You also have the option to buy them in mill finish and have them painted or powder coated locally upon arrival.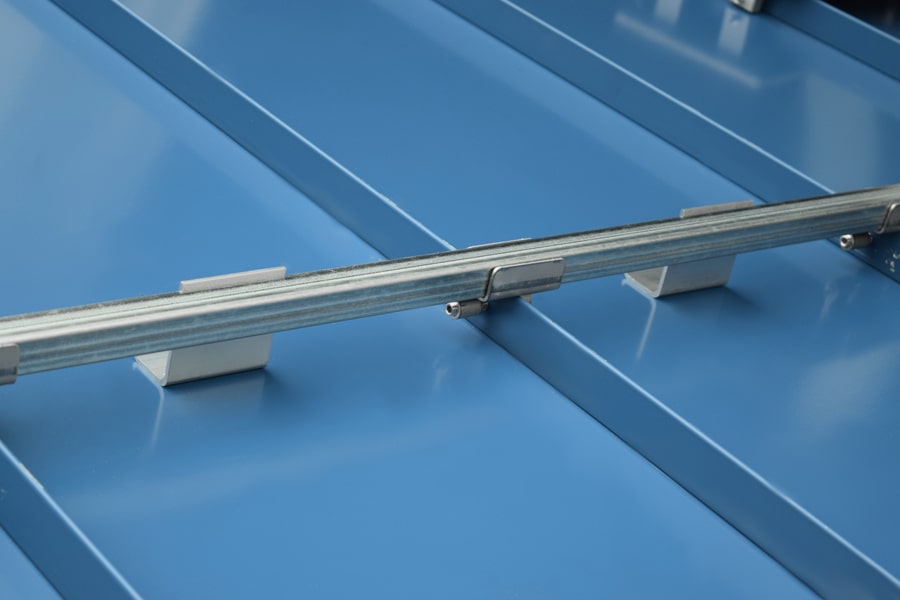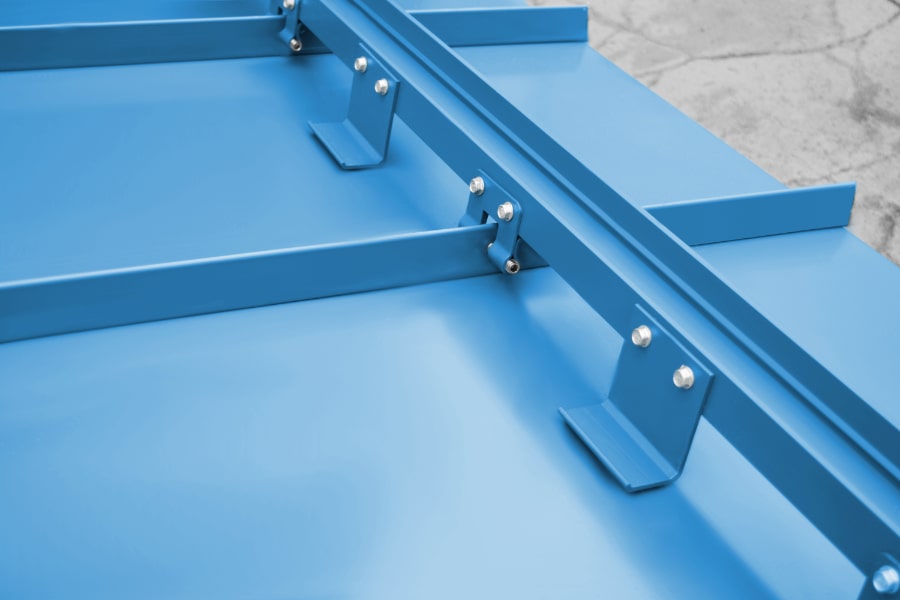 How to get a Snow Rail System with IceStoppers
We offer 6' kits on our website that fit most popular roofing types on smaller projects. We also offer quotes for larger projects with our 12' bars. You can fill out our Bar Quote Request Form to receive a quote within approximately 24-48 business hours. We will advise you on the correct amount to install per panel.