Posted by Howie Scarboro - National Sales Manager, IceBlox Inc on Jan 30th 2019
Atlanta is getting ready for the big game, with only 6 days until kickoff. Truck after truck of equipment and supplies is flowing in from all around the city. As I drove into downtown Atlanta yesterday, I felt a sense of excitement in the air, everyone seemed to be moving with purpose in every direction. In preparation for all the aerial media coverage by helicopter and blimp, State Farm Arena(formerly Phillips Arena) contracted to have their logo attached to the standing seam roof area that faces the Mercedes-Benz Stadium. State Farm Arena is home to the Atlanta Hawks and endless events and concerts, and just a stone's throw to Mercedes-Benz Stadium. . The RoofClamp RCT was chosen as the mounting hardware due to it's universal fit design and single piece body that makes it the fastest installing clamp in the industry.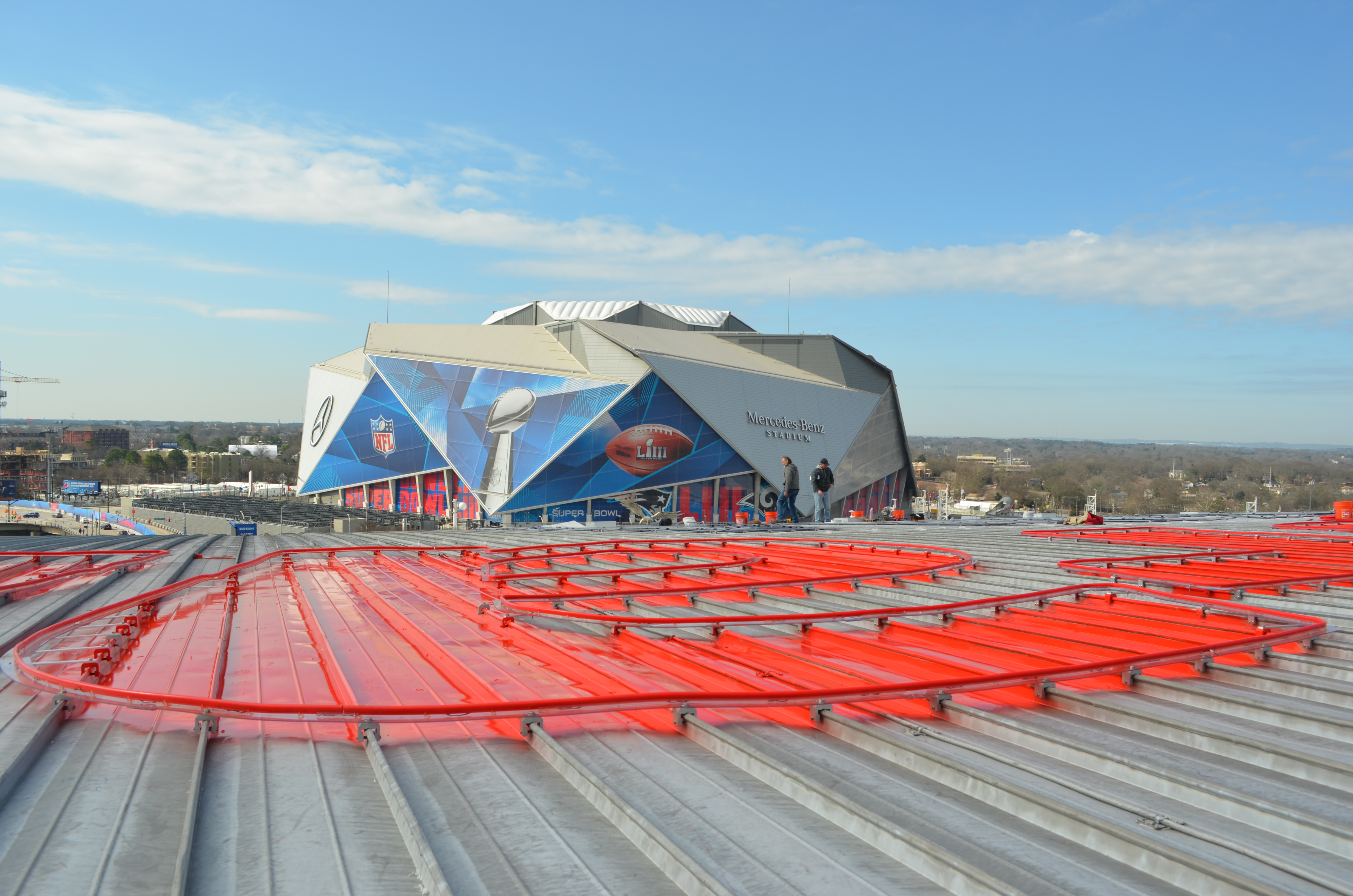 Neon Service Co Inc of Knoxville, TN was awarded the contract for the sign engineering and installation. The plan was to paint the logo onto the standing seam panels, then use the RoofClamp RCT to attach the custom designed letter frames with industrial LED light ropes to the seams. The RCT clamps were also utilized to secure all the conduit and power boxes to the bulb type seams. By the time I drove into Atlanta, found my way to the parking area and squeezed past extremely tight security, it was late morning. After an elevator ride up, then a couple flights of stairs, and 2 sections of ladders, I found myself standing on the roof of State Farm Arena. The Neon Service crew were finishing up the framing of the letters and just had to finalize the electrical runs that powered the LED light ropes. "We chose to go with the RCT clamps because they have a solid, single piece body with less assembly as compared to the 2 piece clamps that were available. The price was comparable to the others, but less labor to get them installed." says Tony Saffles – Neon Services Co, Inc.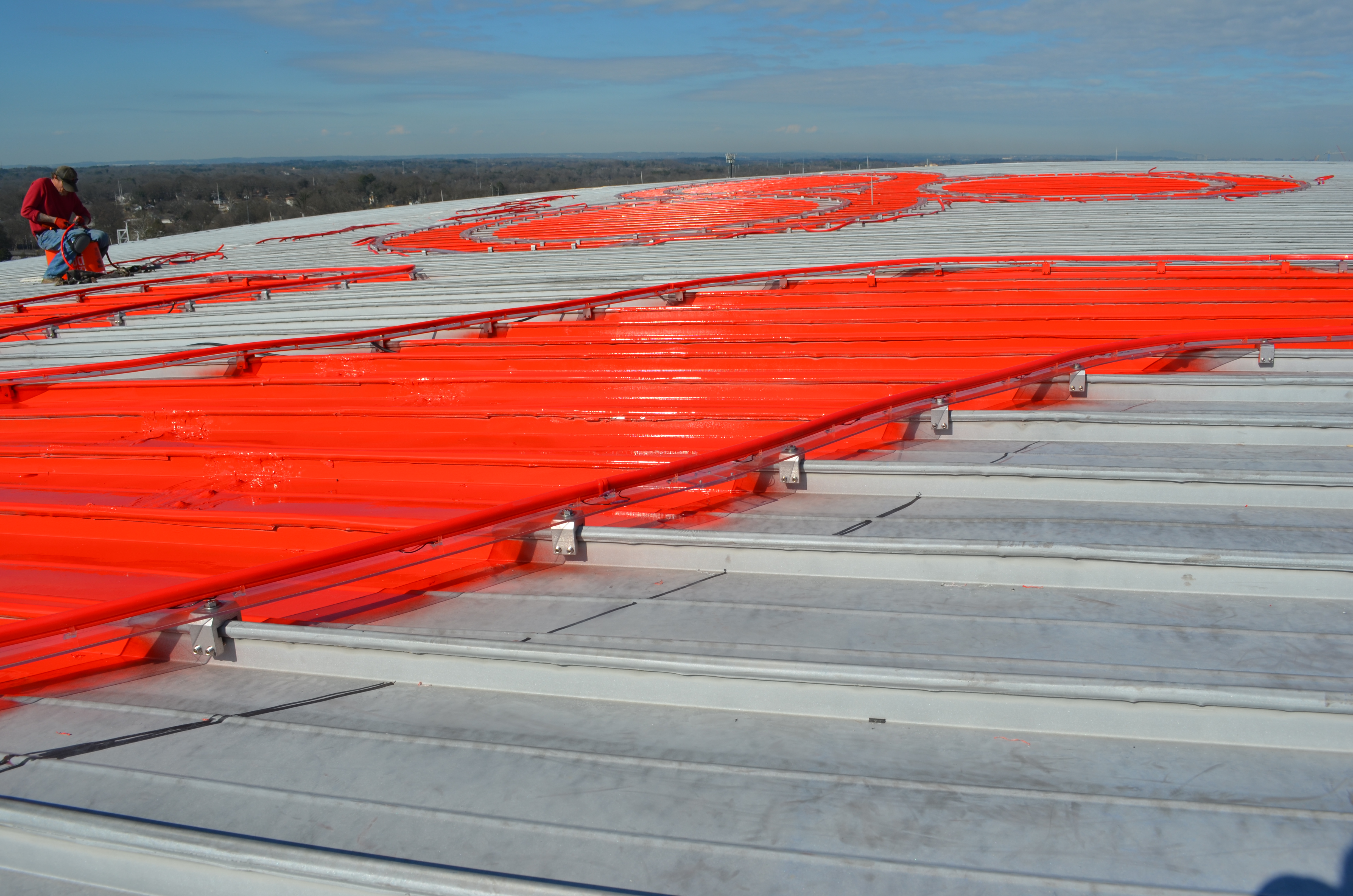 With snow in the forecast, the project was almost completed with no delays and no equipment issues. The view of Mercedes-Benz Stadium next door with helicopters routinely flying overhead made for an interesting backdrop to a normally routine project inspection. Keep an eye out for the new sign during the big game on Sunday, Feb. 3.