Posted by SnoBlox-Snojax on Sep 1st 2022
The dangers of snow and ice are often underestimated. People think that because they are used to cold weather, they can handle any conditions that winter throws their way. This is not the case! Snow and ice can cause a lot of damage, both to people and to property. In this blog post, we will discuss the dangers of snow and ice, as well as how you can protect yourself from them. Stay safe this winter!
Why Is Snow Dangerous?
Snow may look beautiful, but it can actually be quite dangerous. The dangers of snow and ice are often underestimated. Here are a few dangers you should keep in mind:
- Snow and ice can cause slips, trips, and falls. These accidents can lead to serious injuries, such as concussions, fractures, and even head injuries.
- Snow and ice can also damage your property. Heavy snow can cause roofs to collapse, windows to break, and trees to fall over.
- In addition, snow and ice can make it difficult to get around. This can make it hard to get to work or school, or even go outside for a walk.
-Snow and ice slipping off of your roof can also cause serious injuries and damage to your yard and property.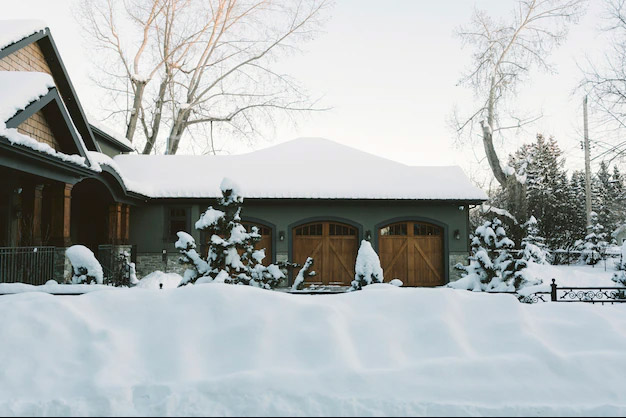 What Damaging Effects Are Created By Heavy Snow?
You might be a snow lover, but it can cause some serious damage. Heavy snow can:
- Cause roofs to collapse
- Break windows
- topple trees
- make roads and sidewalks impassable.
In addition, heavy snow can also make it difficult for emergency vehicles to get around, which can delay help if someone is injured.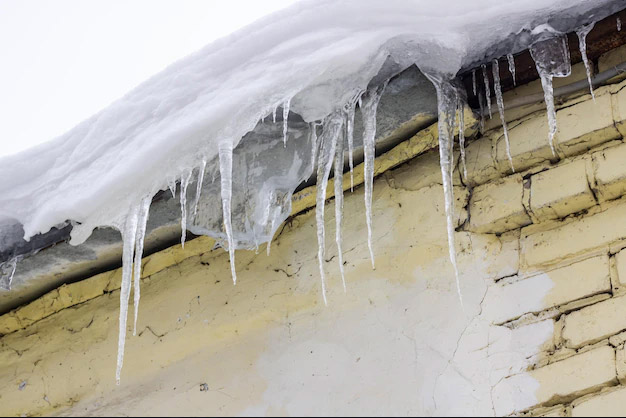 How Can You Protect Yourself From The Dangers Of Snow And Ice?
There are a few things you can do to protect yourself from the dangers of snow and ice:
- Wear proper footwear. This means shoes or boots that have good traction and are waterproof. Avoid wearing flats or high heels, as they will not provide enough traction on icy surfaces.
- Take your time when walking outside. Walk slowly and carefully, and try to avoid slippery areas.
- Be careful when driving. Slow down and allow for extra stopping time. Avoid sudden braking or turns, as this can cause you to lose control of your vehicle.
- Keep your property safe by shoveling snow off of your roof and sidewalks. You should also clear any ice that has formed on your steps or walkway.
- Stay indoors if possible. If you must go outside, dress warmly in layers of loose-fitting, breathable clothing. Wear a hat, scarf, and gloves to protect yourself from the cold.
You Can Also Prepare For Winter Snow By:
- Installing snow guards while it's still warm outside
-Checking the weather forecast before heading outside
- Planning ahead for travel delays
- Stocking up on supplies, such as food, water, and medicine just in case you can't go anywhere
- Creating an emergency kit for your home or car
- Learning how to shut off your water in case of a pipe burst
Snow and ice can be dangerous, but you can protect yourself by taking some simple precautions. Stay safe this winter!
Check out our website for more tips on how to prepare for winter weather: https://snoblox-snojax.com/. Thanks for reading!
Did you find this post helpful? Share it with your friends on social media!
If you have any questions or advice to add, please leave them in the comments section. We'd love to hear from you!