Posted by Snoblox on Jul 19th 2023
When installing Snow Bars or SnoCleat snow guards on a metal roof, set screws are an essential part of the process. Without them, the snow guards would be unsecured, leaving them vulnerable to the elements. Set screws provide the required connection between the snow guard and the roof, ensuring a secure fit and long-term protection for your roof and gutter systems.
In this blog post, we'll discuss the importance of set screws in snow guard installation and how they can help keep your roof safe from winter weather.
What Are Set Screws, And Why Are They Important?
Set screws, also known as socket set screws or grub screws, are a type of threaded fastener commonly used in construction. Set screws secure components in place and affix two or more parts to one another. In the context of snow guard installation on a metal roof, set screws play a vital role in keeping the snow retention system in place to prevent snow avalanches from causing damage.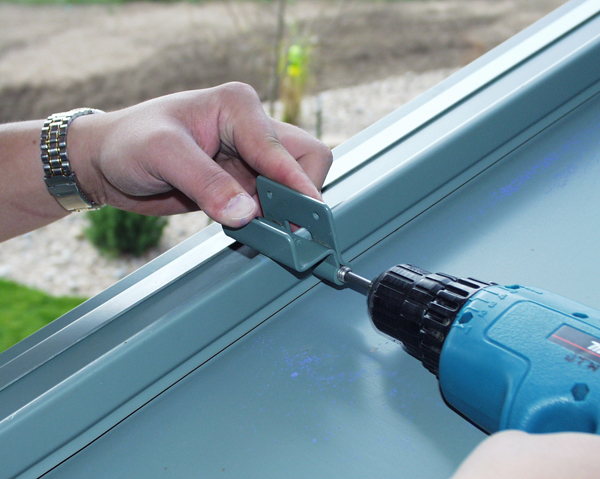 A metal roof, particularly those with a standing seam or metal roof profile, is prone to snow buildup, which can be dangerous when the snow suddenly releases, causing damage or injury. Installing a snow retention system, such as a snow rail system, uses snow guards and set screws, prevents this.
Overall, set screws are an integral component when installing a snow retention system on a metal roof. Without them, the snow guards may fail to function correctly, which could lead to snow falling and causing damage to the property or injuring people.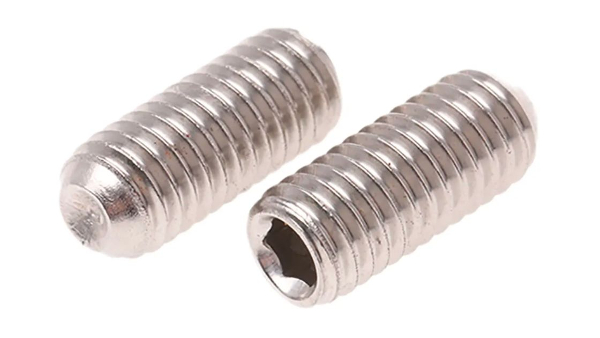 How To Install Set Screws Correctly
There are some important steps to follow to properly install set screws when attaching snow guards on a metal roof.
First, it's important to note that set screws can be installed in metal roof clamping applications without roof penetrations.
Take the set screw and start by threading it into the hole with your hands. This ensures that the screw is aligned and won't cause any damage to the threading. Once the set screw is started, you can use an Allen wrench to screw it the rest of the way.
Check that the set screw is properly torqued according to the manufacturer's recommendations. This will help prevent any sudden releases of ice or snow, which can cause damage to your roof and other property. Properly installed set screws are a critical component of a snow retention system, particularly with a metal roof profile.
By following these steps, you can prevent damage from snow avalanches or falling ice while keeping your roof protected. Consider investing in a color guard system or particular snow retention system for even more protection and peace of mind.
The Benefits Of Using Set Screws
When installing snow guards on a metal roof, set screws play a vital role in keeping the snow retention system secure and in place. Set screws are typically used to secure one component inside another component. This makes them ideal for attaching snow guards to a metal roof, as they lack protruding parts that would interfere with the movement of the two components.
Using set screws to install snow guards on a metal roof is essential for preventing damage caused by falling snow. Set screws offer a secure and effective way to attach snow retention systems, ensuring the system remains in place and functioning properly. When installing a snow retention system, always check that the set screws are installed correctly and used appropriately to ensure optimal performance.
Things To Consider When Installing Snow Guards With Set Screws
When it comes to installing snow guards with set screws on a metal roof, there are a few things to keep in mind to ensure the safety and longevity of the system.
First, it's important to note that snow guards come in a variety of shapes and sizes, including unitized snow guards and continuous snow guards, and that each system may have different requirements for installation.
It's also important to remember that snow guards are considered a life/safety product and should have the same service life and durability as the roof. That's why the Metal Construction Association recommends that snow guard systems for metal roofs be manufactured from non-corrosive metals to prevent damage from exposure to the elements.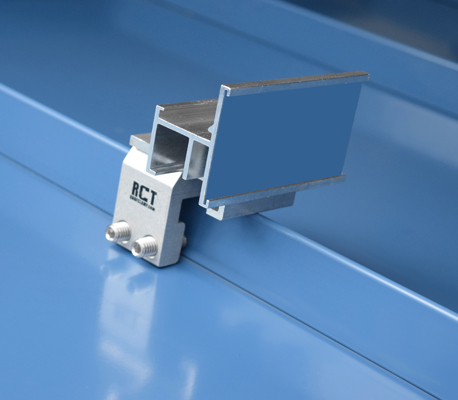 Compatibility is another key factor to consider when choosing a snow guard system. The type of metal used in the snow guards should be compatible with the metal roof profile to ensure optimal performance. Additionally, the paint or powder coating used on the snow guards should be equivalent to the roof material in terms of fade and chalk characteristics to ensure that the color will match and last for the same duration as the roof.
Always refer to the manufacturer's instructions when installing snow guards to ensure you follow that particular system's guidelines. Improper installation can result in snow avalanches or sudden releases of roof snow, causing property damage or even endangering individuals. A proper snow retention system will prevent damage from snow falling off the roof and keep it in place until it melts naturally.
Ultimately, the use of set screws in the installation of snow guards on metal roofs can provide an added layer of security and peace of mind. By keeping these factors in mind, you can ensure that your snow guard system is installed properly and is able to protect your roof and property for years to come.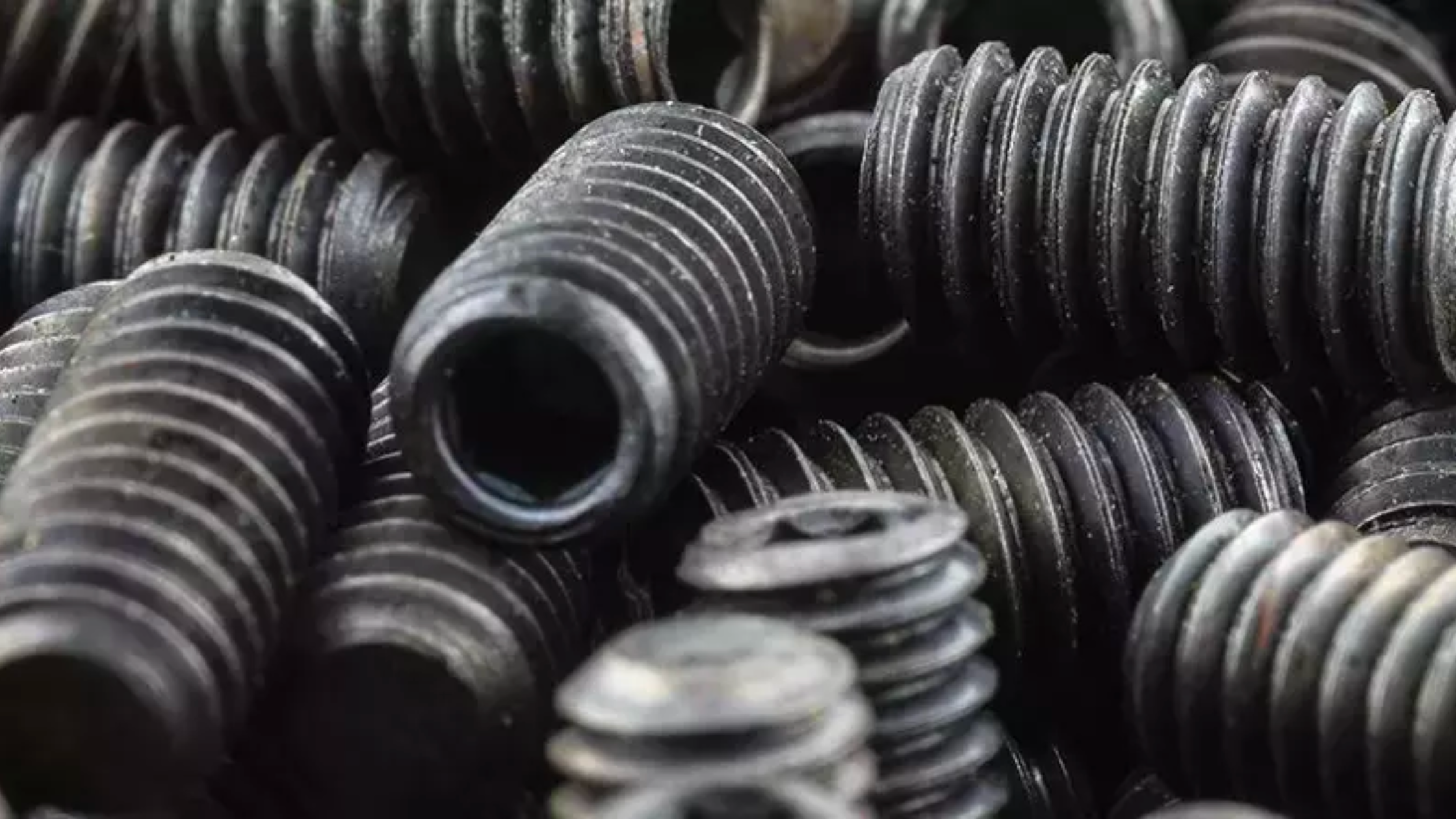 Final Thoughts
In summary, set screws play a crucial role in attaching snow guards to metal roofs. These small yet powerful screws can hold the guards in place, preventing them from sliding off and causing damage to people and property below.
When installing set screws, it is essential to ensure that they are properly installed and tightened to provide maximum stability. Furthermore, considering factors such as roof type and weather conditions can help you determine the number and placement of set screws needed for optimal protection.
Overall, if you are looking to install snow guards on a metal roof, be sure to use set screws for added security and peace of mind. For more information and tips on snow guard installation, visit our website.