Posted by Brion McMullen, President of SnoBlox-Snojax on Sep 18th 2018
Snow Guards prevent snow avalanche on glossy coated metal roofs in climates where snow and ice is common. It is necessary to control the rapid release of winter precipitation on a sloped metal roof where there is pedestrian traffic and property damaged can arise.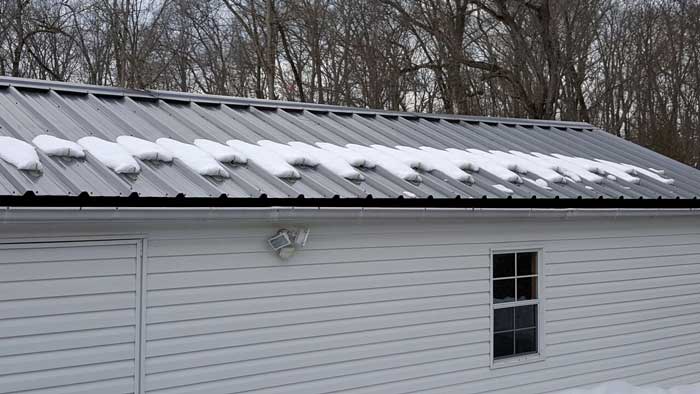 To help determine where snow guards should be placed it is necessary to know your roof pitch, panel length from ridge to eave and the total length of the building. You should also know your snow load rating for your area. Sometimes it may require a call to your local building code enforcement office to get the answer. Once this information is obtained a snow guard spacing calculator should be used to select the type of snow retention system that will be suitable for your roof.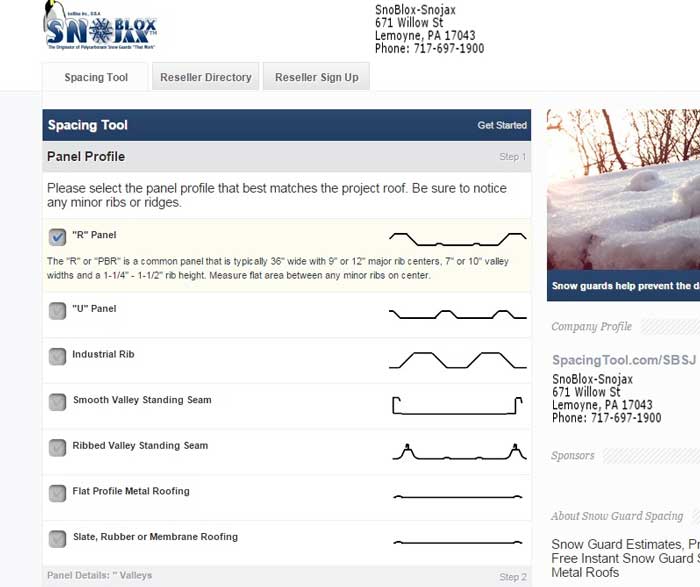 There are several options when it comes to picking the right system. The pad style snow guards can be installed with screws on a metal roof that have exposed fasteners. On standing seam roofs that are made to float, there are pad style models can be installed with an adhesive. On architectural metal panels many architects prefer a snow bar or snow rail system.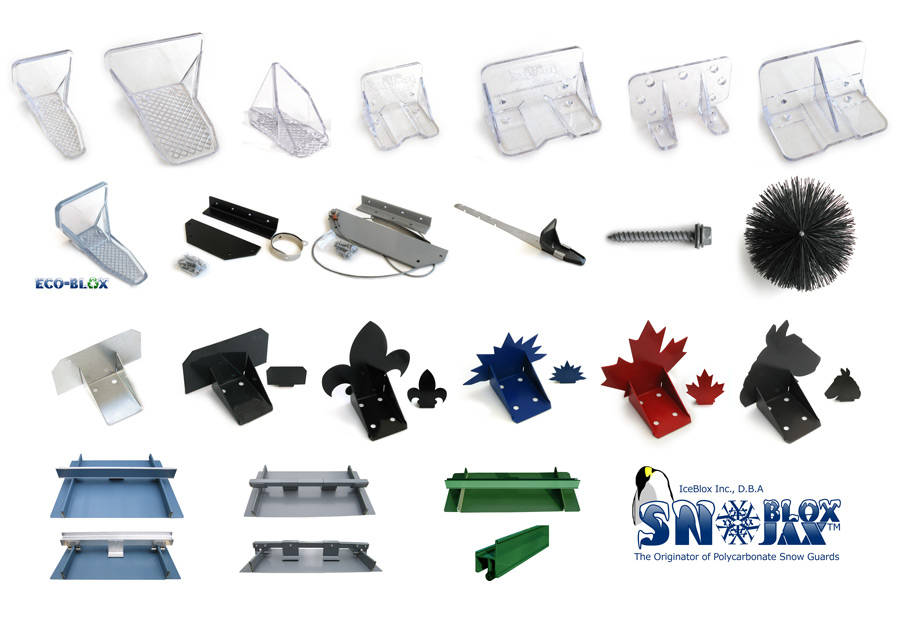 One of the only products that we discourage building owners from using is an individual seam mounted snow guard as shown in the picture below. This type of system can twist and damage the seams of a metal roof. A snow retention system is most effective when it is mounted down in the valley of the panel. Seam mounted devices sit high up on the seam and will not perform until it snows several inches deep. While this might not seem like a problem at first, when the snow melts, it starts to compact and form into ice. When this happens, it can slide right by the high seam mounted guards and twist them as seen below.