Posted by Derek Gamble - SnoBlox-Snojax Specialist on Nov 21st 2023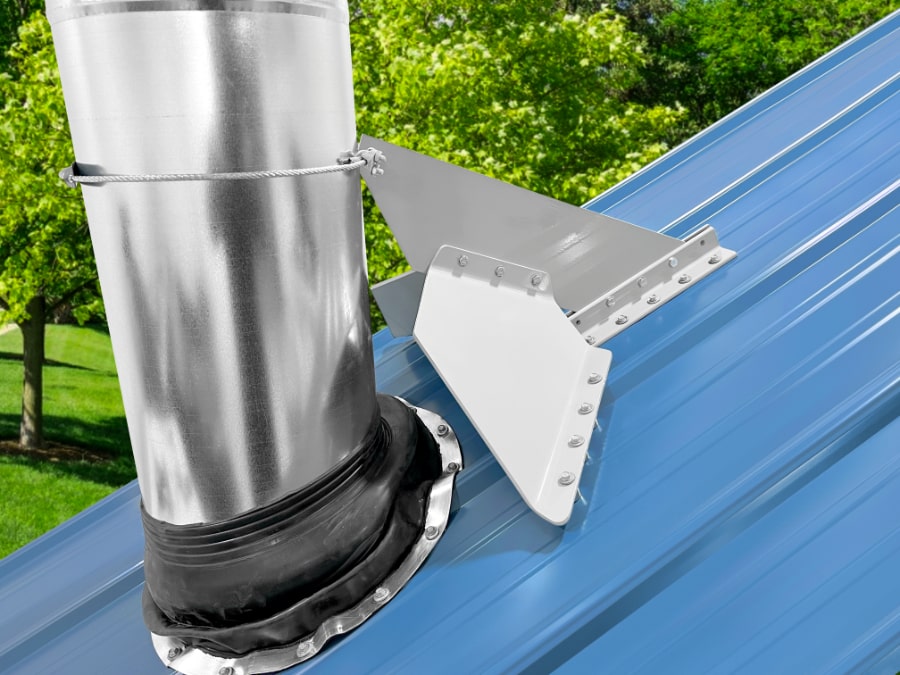 SnoBlox-Snojax is excited to introduce the NEW VentSaver Extreme, a revolutionary product designed to protect vent pipes and chimneys on metal roofs from damage caused by EXTREME snow loads and weather conditions. The VentSaver Extreme is the latest addition to our VentSaver product line, which also includes the VentSaver HD (Heavy Duty) and the VentSaver EZ products.
Features
The VentSaver Extreme is a robust solution that provides exceptional protection for vent pipes and chimneys. Made from aircraft-quality aluminum with stainless steel hardware, this new model offers enhanced durability and reliability. Its unique design and construction make it suitable for extreme snow conditions, ensuring the safety and integrity of vent pipes and chimneys during harsh winter weather.
Industry-First Innovation: Upper Wing Kit: With the optional Upper Wing Kit, the VentSaver Extreme delivers a feature not previously offered in the industry. This ingenious accessory, only compatible with the VentSaver Extreme, offers vital protection against sliding snow and ice damage for the upper portion of your larger pipes and chimneys. The VentSaver Extreme stands out from the competition because of its distinctive design. The Upper Wing Kit also comes with a second cable wrap offering additional upper support.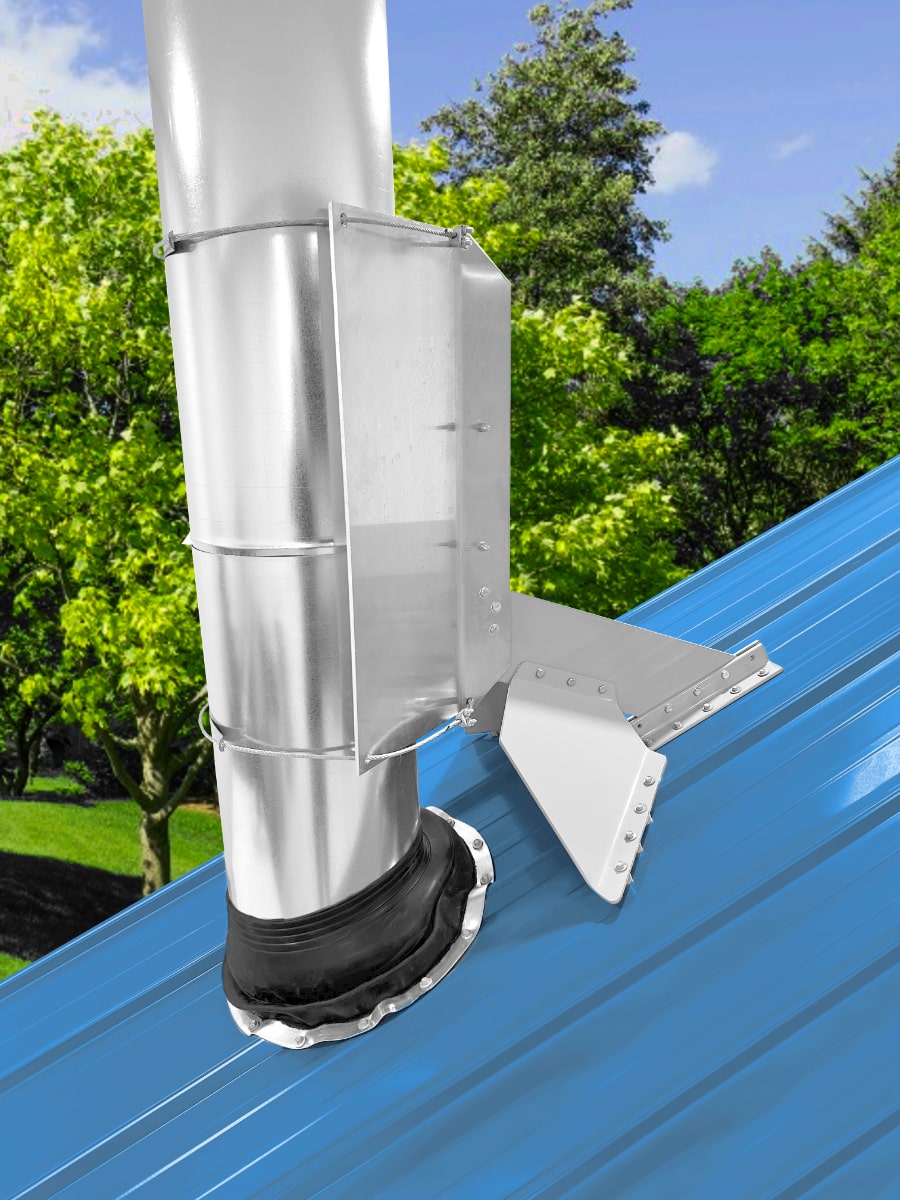 Wider Wings for Unmatched Protection: With an impressive ±21" wingspan, the VentSaver Extreme provides excellent protection for the boot and the base of your pipes from the harsh elements. It is designed to tackle the difficulties presented by sliding snow and ice more effectively than ever before thanks to an enlarged set of lower wings. Four bolts hold each of the lower wings to the roof system's structural components.
VentSaver Extreme Mounted on Roof With No Accessories.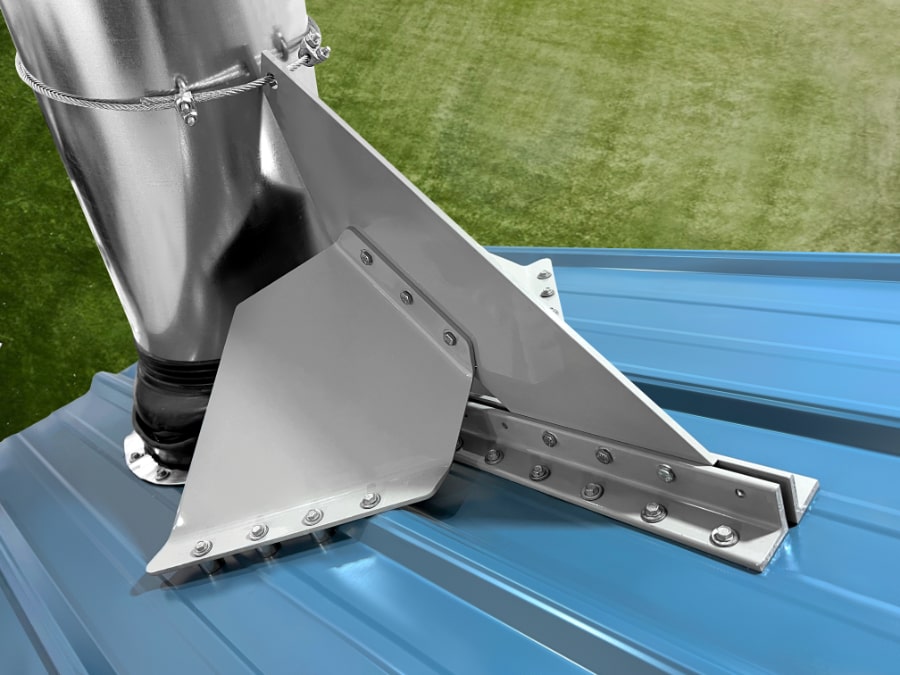 Double Mounting Bases for Unshakeable Stability: A twin mounting bases of the VentSaver Extreme are included to securely fasten it to your roof. It has twice the fastening strength of the other models thanks to its 12 heavy-duty roofing screws.
Pricing and Availability
The VentSaver Extreme is available at a starting price of $275.00 making it a cost-effective investment for protecting valuable roof components. Optional accessories for the VentSaver Extreme include the Upper Wing Kit (+$323), and both the Screw Down Mounting Plate (+$212) and Standing Seam Mounting Plate (+$232). Both plates offer position flexibility and additional strength to the VentSaver Extreme. This new model is now part of our comprehensive range of VentSaver products, which also includes the VentSaver HD and the VentSaver EZ.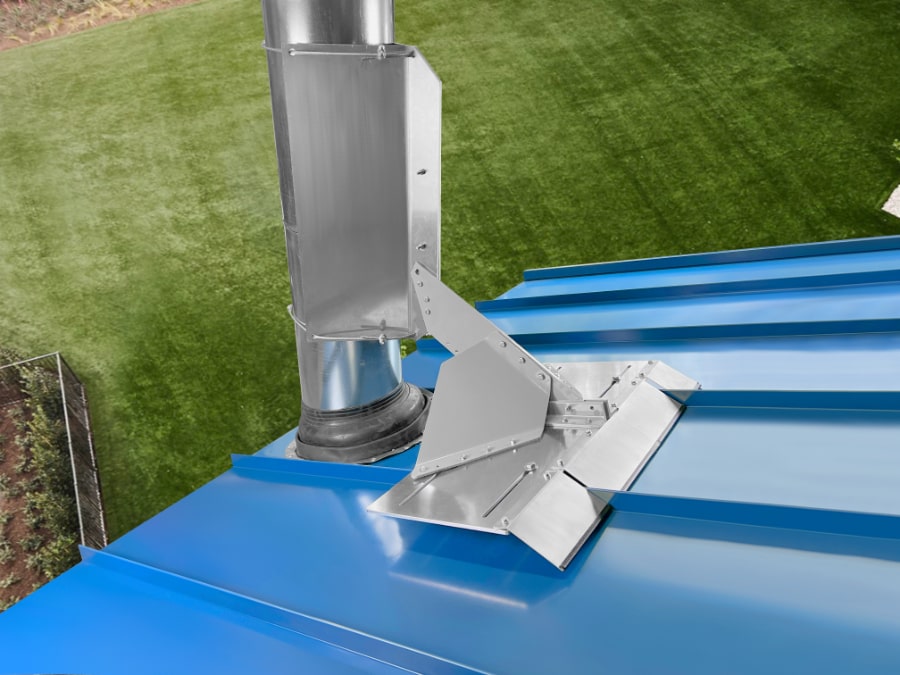 At SnoBlox-Snojax, we are committed to providing innovative solutions for protecting roofs, gutters, and roof components from the damaging effects of snow and ice. The VentSaver Extreme is a testament to our dedication to quality, durability, and customer satisfaction. We are confident that the VentSaver Extreme will set a new standard for vent protection on metal roofs, offering peace of mind to homeowners and building owners in snow-prone regions.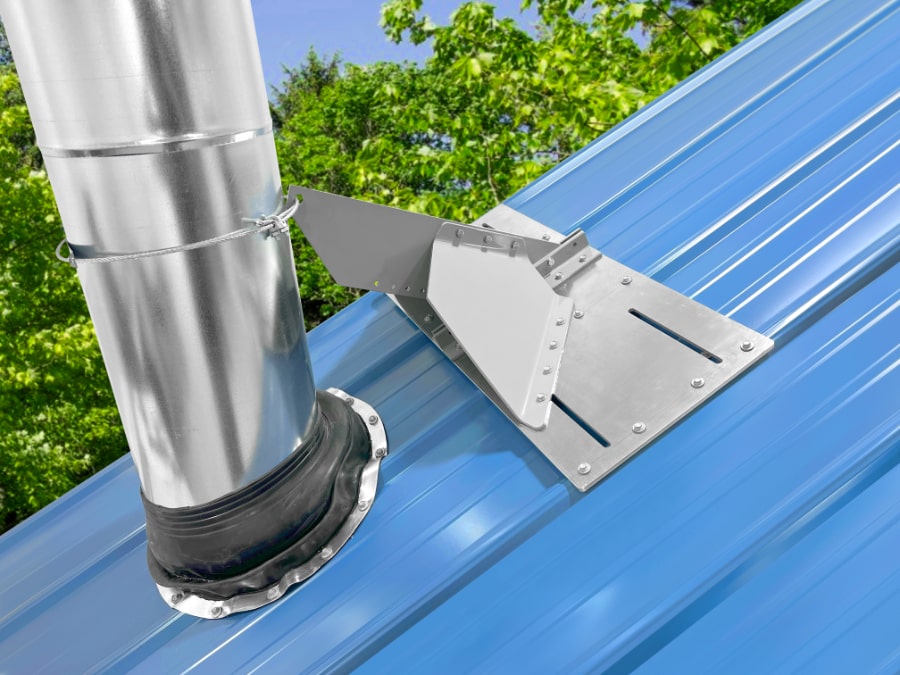 Protect your roof with the VentSaver Extreme from SnoBlox-Snojax, and ensure the safety and integrity of your vent pipes and chimneys this winter and for many winters to come. Stay tuned for more updates and information about our new products and offers by visiting our blog. For more details and to purchase the VentSaver Extreme, visit our website www.SnoBlox-Snojax.com